If you are looking to become a brand powerhouse at your trade show event, investing in custom trade show banners is the right thing to do. For tradeshows and exhibitions, custom-designed banners are essential to help grow your brand, introduce new products or services, and generate relevant leads. Here is how banners benefit you and how you can make the designs as effective as possible. 
How Custom Trade Show Banners Benefit Your Business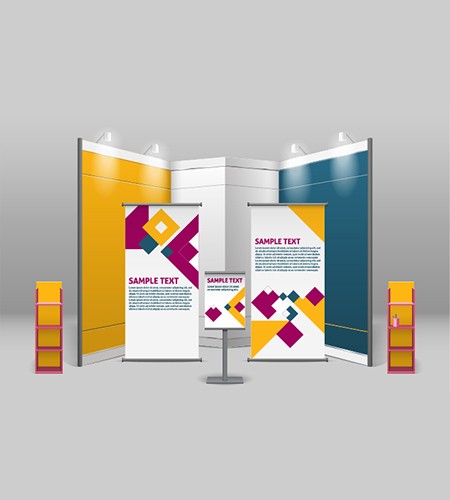 First, custom trade show banners give out an unforgettable first impression, which matters, and takes you a long way. Second, whatever your business goals may be, displaying personalized banners pique the interests of the audience. It further elevates your brand's ROI, sets you apart from competitors, visually defines the brand, improves your event's impact, makes you look more professional, and take your business to the next level.  
How to Make Your Custom Tradeshow Banner More Effective
Tradeshows are an excellent place to introduce your brand and network well. What breathes more life into your booth is how you present yourself before the target audience. For this, you must highlight yourself adequately and excite the visitors to know more about you. Follow the tips mentioned below to create outstanding custom trade show banners.
1. Reflect Your Brand: Customize the banner to reflect your brand identity and values. Use unique and signature colors, graphics, and typography to capture your customers' interests.
2. Clear and Concise Messaging: Deliver your message in an innovative, clear, and concise manner to attract the right prospects.
3. Engagement: Tradeshows are one of the best marketing techniques to improve engagement opportunities. Display that enticement in the banner design, and don't forget to communicate any call-to-actions.
4. Strategic Placement: Repetition works best. Be visible from all angles, including the insides and outsides of your booth.
At Stryker Designs, we understand what it takes to design distinctive banners that highlight your brand and help you stay on top. Contact us at (512) 253-8733 and speak to our design experts for more information.