Branding is a key component of any company's marketing strategy. Without a strong brand identity, your business will struggle to stand out above the crowd and, instead, it will easily be forgotten in the sea of competitors. This applies to everything you do. From your physical property to your online store to your social media channels.
So, how can you go about creating a strong brand identity within your commercial building that represents who you are and what you do?
Creating Your Branding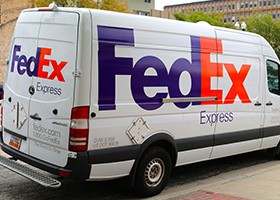 There are certain key elements of interior branding that every business should consider when designing their property. In particular, your branding is communicated effectively through your business signage. As soon as a customer or client enters your premises, they should be greeted by a branded sign that states the company name and communicates your brand's message and values.
Signage can include custom channel letters, window graphics, lobby signs, office graphics, and panel signs. It's a good idea to use multiple of these signs in combination with each other to reinforce your branding to your visitors.
What Should Your Interior Branding Accomplish?
Firstly, your interior branding should enhance your customer's experience. It should make them feel valued and part of a strong and positive brand culture.
Another one of the key elements of interior branding is storytelling. You want your signage and design to communicate your journey as a business.
Finally, your interior branding should communicate your brand's visual identity. You should incorporate your specific brand colors and fonts throughout your design to showcase who you are and reinforce your brand message to everyone who walks through the door. 

To learn more about the key elements of interior branding, contact Stryker Designs today. We'd love for you to view our custom signs services and learn more about who we are!