Signage is the most effective way to communicate with customers and build brand awareness. It is part of outdoor advertising that plays a vital role in reaching your audience 'round the clock and lies right at the core of corporate success. 
Advertise Your Business With These Custom Signs
The three different custom signs for your business include, but aren't limited to, the following:
1. BUILDING SIGN
Quality building signs, like a creative logo, bring your brand's look to life. These set your business apart from many others in the game. You can capture more eyeballs and interests, and in the end, increase your chances of converting a sale.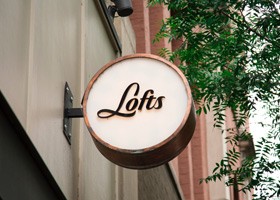 2. MONUMENT SIGN
These provide substantial visibility to your business. Monument signage boosts your brand's exposure while also strengthening its identity and credibility. Besides, it's impressive, cost-effective, flexible, memorable, low maintenance, and well-accepted.
3. WINDOW GRAPHICS 
It's perfect for passersby's to know your business and enhance several other specifics of the storefront. It doubles your exposure, allows better flexibility, arouses curiosity, and promotes temporary campaigns. Besides, window graphics aren't just advertising tools – these are artworks that improve the ambiance when done right.
4. BONUS – LOBBY SIGN
Lobby signs are inviting, reinforce credibility, and communicate expectations. These suitable designs can do wonders for your brand. However, the wrong ones can put off the visitors. Pro Tip: Ensure matching lobby signs with building and monument signs for brand consistency.
Need Help With Custom Signs for Your Business? Stryker Designs is the Name You Can Trust!
Stryker Designs is a leading and full-service signage provider in Austin, Texas, and surrounding areas. We can design, install, and maintain all your business signs. With us, you can expect is expert advice, top-notch quality products, and timely deliveries. If you're looking for professional assistance with indoor or outdoor custom business signage, look no further than Stryker Designs.